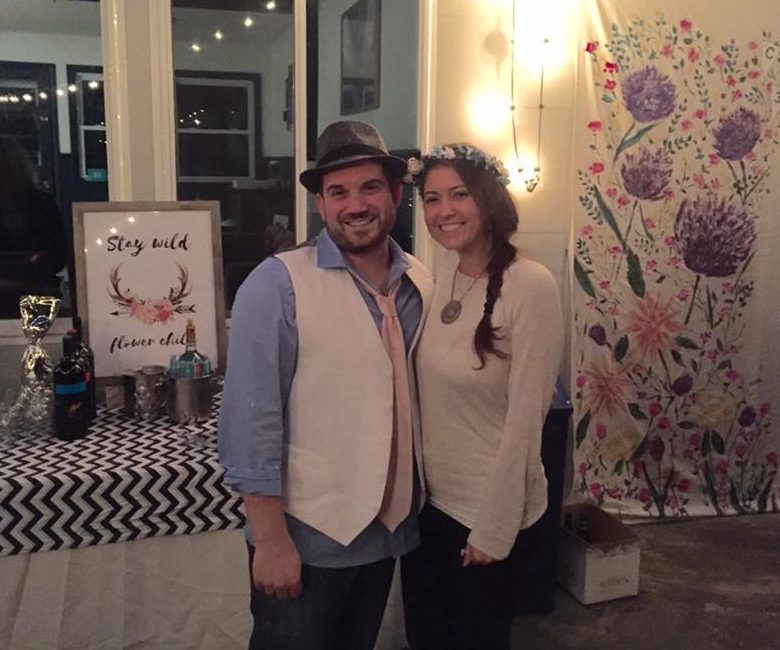 A friend and I had decided to host a 30th Birthday for a dear friend of ours this fall. After some thought and searching Pintrest I found a lot of photos and themes around Coachella and Boho style. Seeing as our friend at times can have a flower child vibe it was decided to throw a Boho/Festival themed gathering consisting of a low table and floor seating on serape rugs and pillows. After searching I came up with a few things that I thought would really add to the boho Coachella like theme:
Teepee (DIY)
Flower Photo Backdrop (DIY)
Flower Crowns – homade with fake flowers
Inspired Artwork- Beautifully made by ERoseImagery on Etsy, wonderful to work with adding the custom text to the lovely watercolor artwork which I then printed at Staples inexpensivly as a color engineer print
To get more info on any of the above things that made this gathering a blast click on them above so you can recreate your own boho party. As well as pretty decor and a place for all your guests to take photos, your going to of course going to need any yummy menu that also lets you have time to mingle with your guests. I came up with the idea for an easy CROCK POT SLIDER BAR MENU that gave guests options but was made all in advance. I would really recommend for bigger parties like this that if your thinking about hosting to ask a friend to cohost or help out. This gathering was cohosted and makes it so much easier for both of you to relax more and mingle but also help keep an eye out on ice and drink refills or putting out the food. The evening came together wonderfully and I think the birthday girl was pretty surprised. Stay wild!
-Ashley