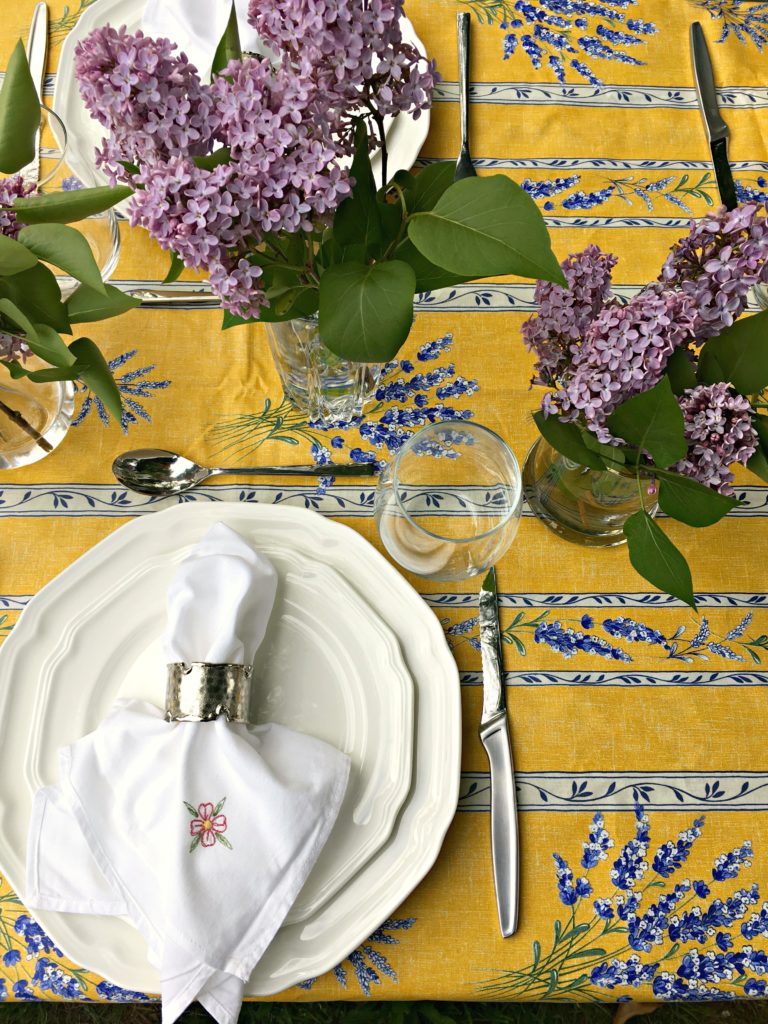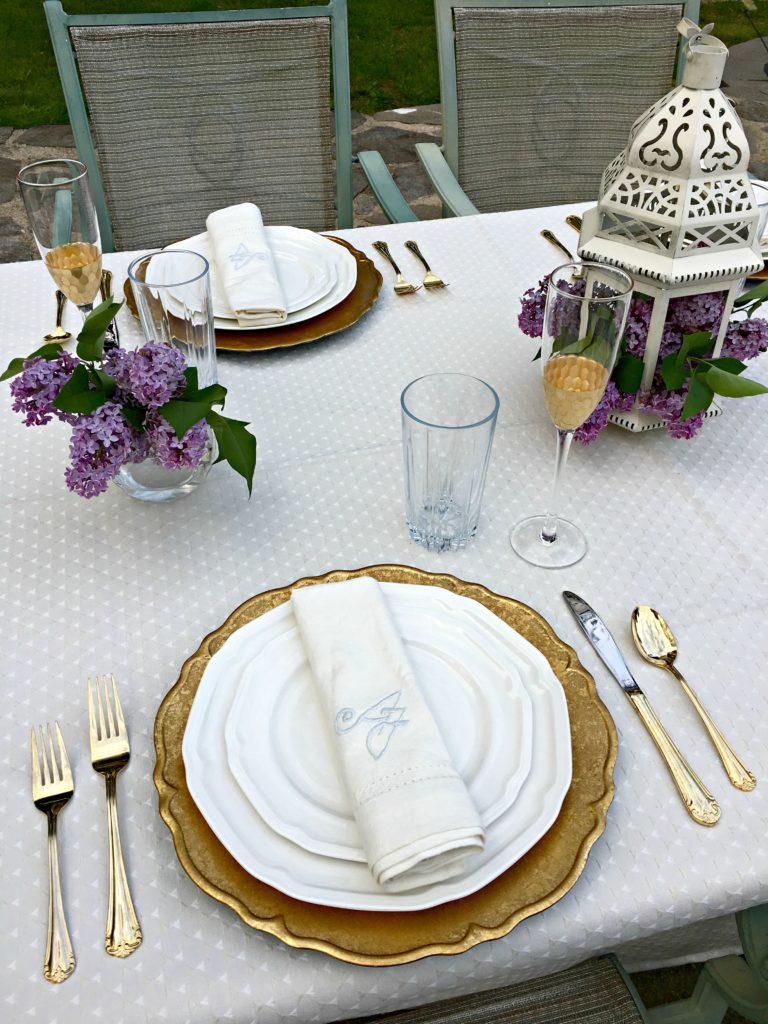 Brunch let's you enjoy the weather longer being more in the middle of the day but if your're hosting you want the table to look just as lovely as if you were hosting in the evening. Of course you could use these brunch table inspirations any time but being able to enjoy the warmer weather and change of scenery when the sun is out is  especially nice. Sometimes you wantsomething a little more dressed up, celebrating a friend or special occasion and other times you want to find a picnic table in the
park and hang for awhile, and I've got you covered for both.
Picnic in the Park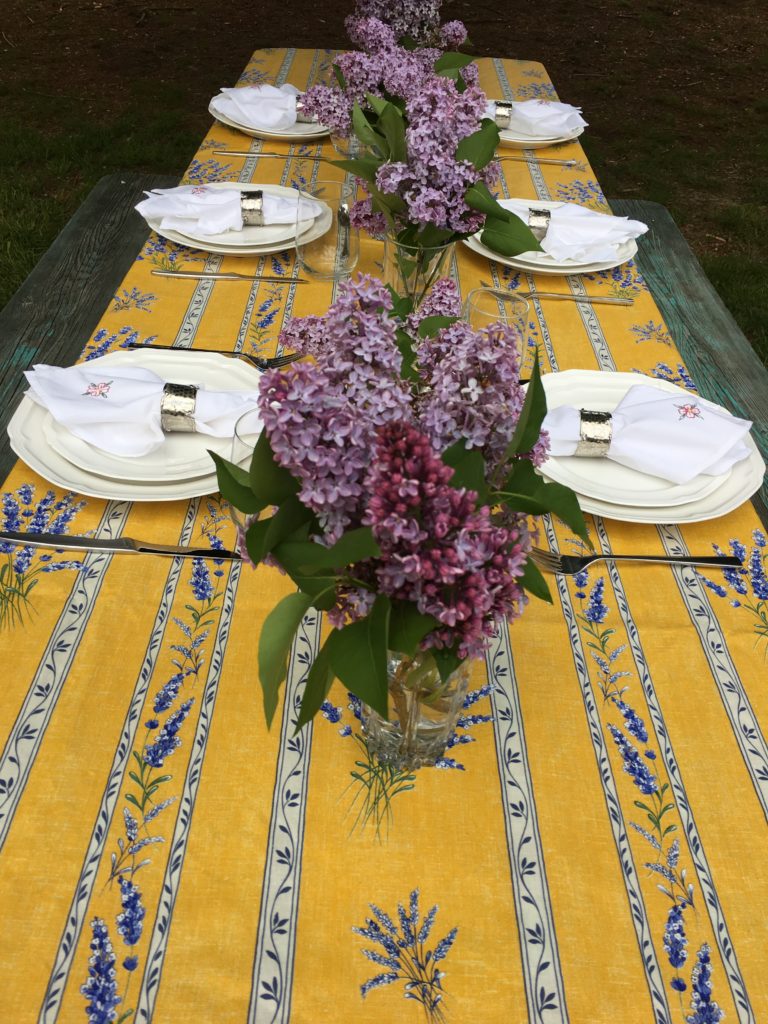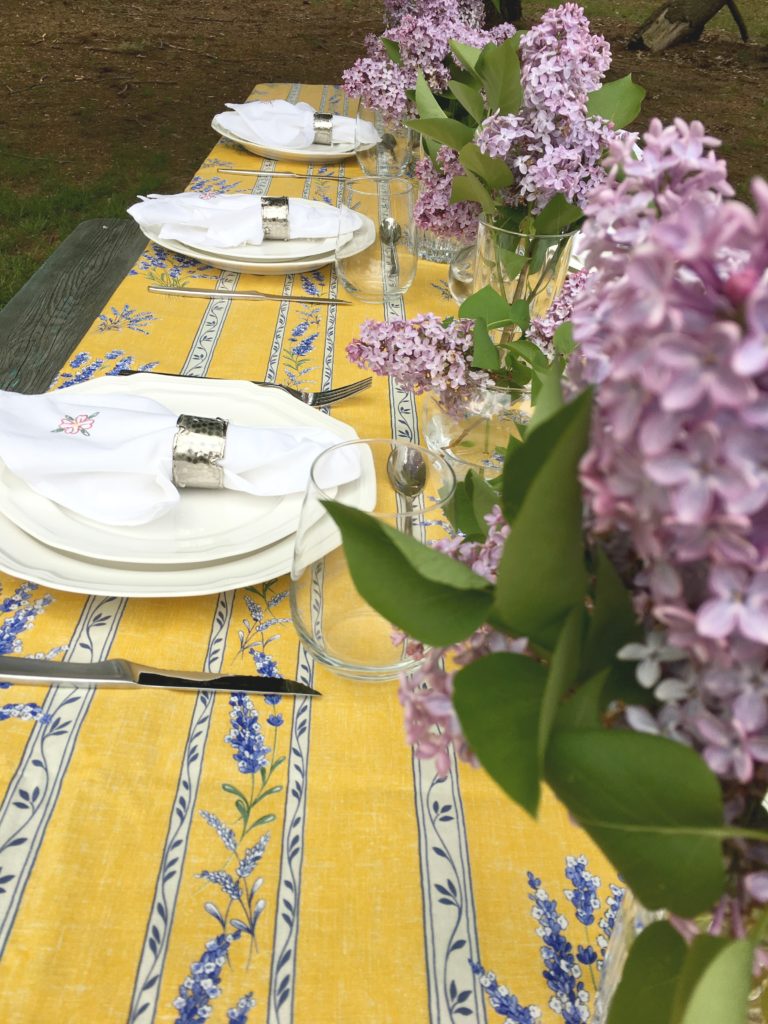 If you want to enjoy the outdoors but don't have a deck or yard it's great to invite friends and family to a local park and find a picnic table to decorate and make your own.  You can find somewhere with a great view or open space to stretch out. This tablecloth is from Ameilie Michel, and not only is it quite beautiful but has a protective coating making it easy to keep clean, think those plastic tablecloths but much nicer. I added white detailed plates, white flowery napkins and stemless wine glasses. Flowers from the garden in various clear cups and vases add interest without the work. The yellows and purples keep it fun and airy, perfect for a picnic.
Golden Glam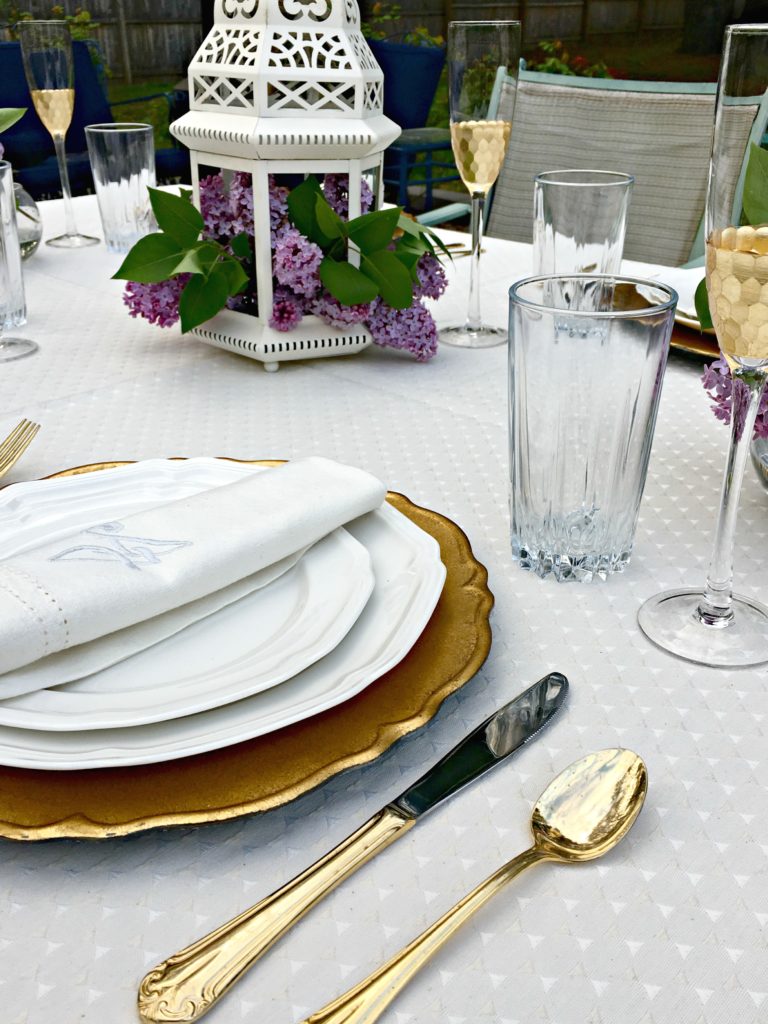 When your celebrating a special occasion or just want to celebrate a person and what they mean to you, means bringing a little extra something to the table. This table with mostly neutrals, gold and splash of lilac uses a lot of the same principals but the gently patterned tablecloth and gold touches add a little something extra. This tablecloth is also from Amelie Michel, showing neutrals are elegant without being boring making a lovely background to the gold accents. I placed flowers in a lantern by removing the glass and placing a small glass with soaked floral foam to keep them from wilting.
I hope these table decorations gave you some inspiration for your next gathering and take your meals outdoors. Whether is a girl's brunch and celebrating a loved one or just an easy picnic it only takes a few elements to make the table stand out. I hope you all enjoyed your Sunday and got a little brunch action like we did. If you need some food inspiration for bunch check out this make ahead brunch menu so you can make everything in advanced and relax with your guests. Stay tuned for more to come with an elegant yellow and white bridal shower and carnival birthday.
-Ashley