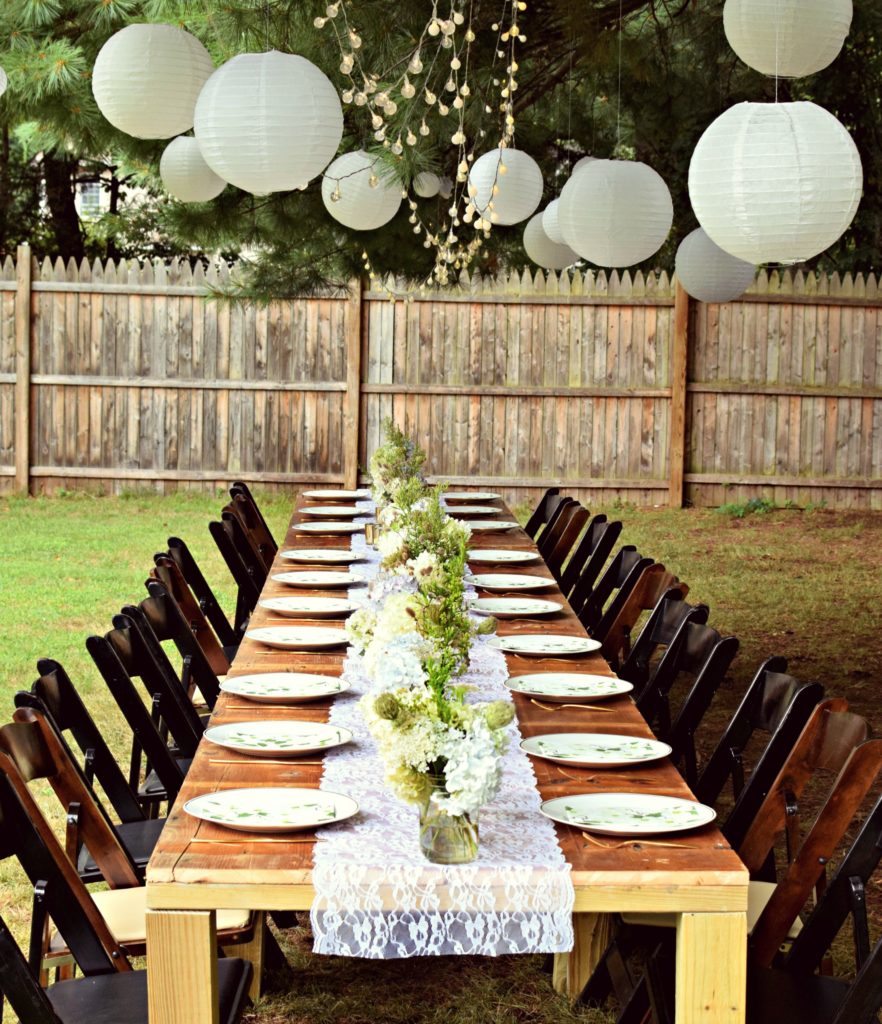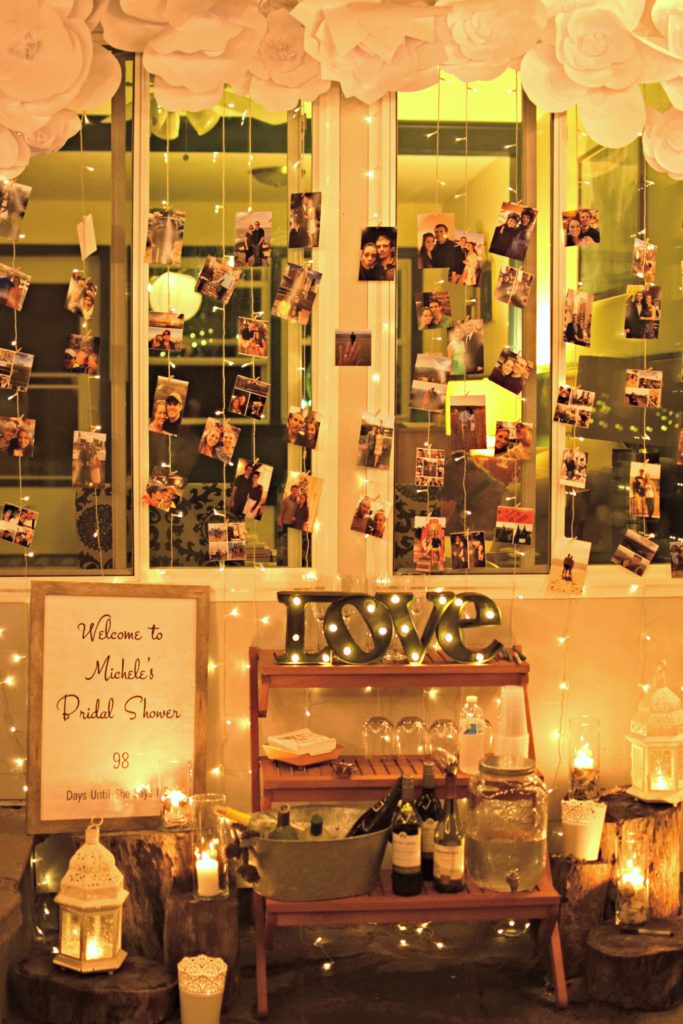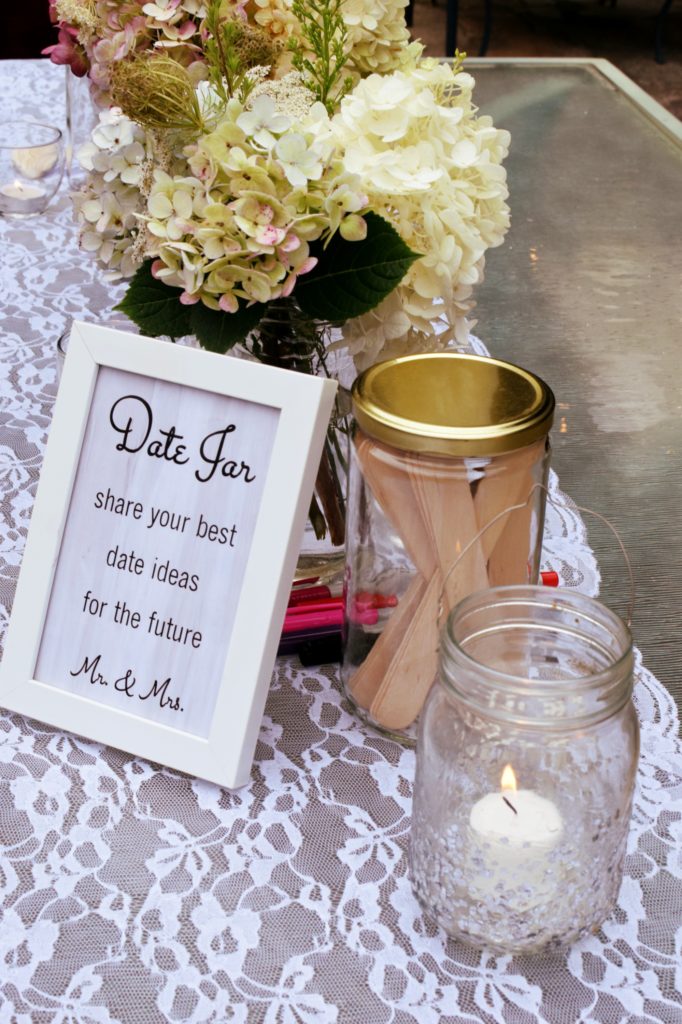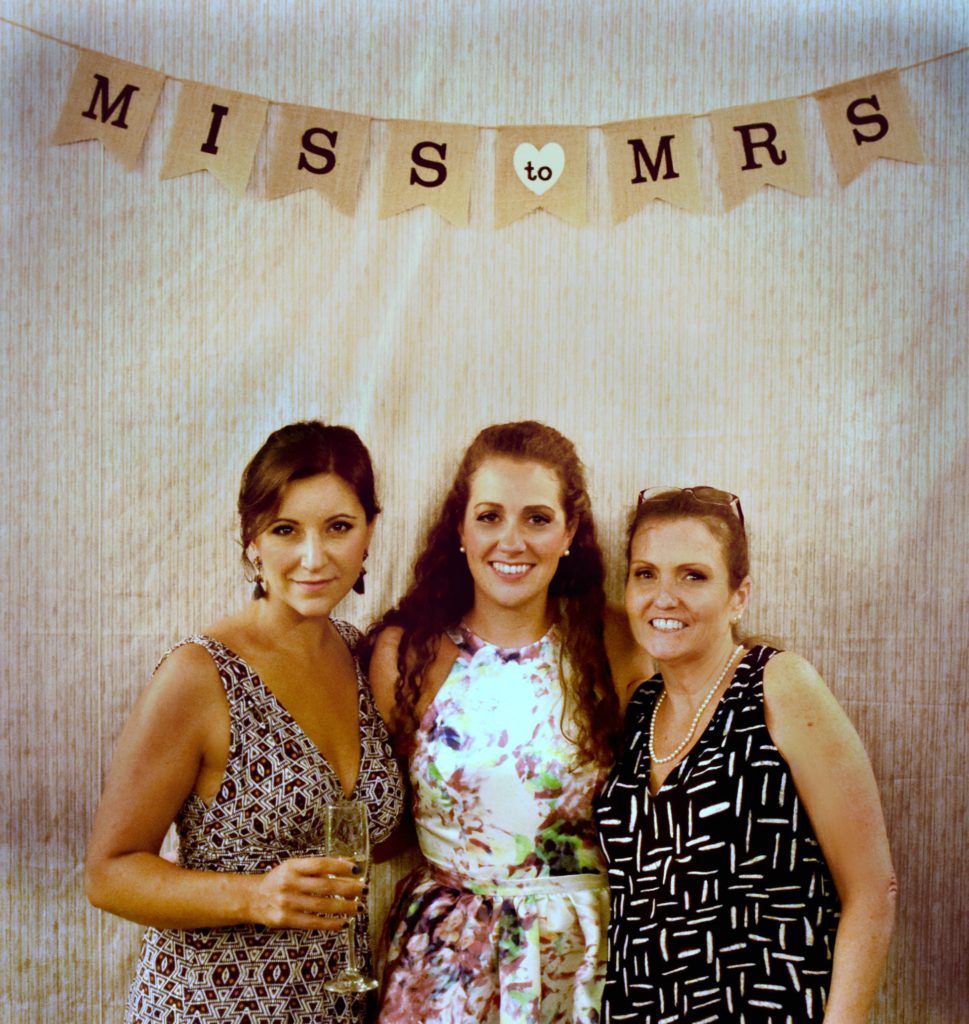 A Rustic Bridal Shower Evening
I am so very excited to finally share this rustic bridal shower with you.  This bride-to-be is basically family as her brothers are not only close friend's of my husband's but a brother in law as well making our families very close. Always happy to see her, we share so many holidays and special occasions together. When she became engaged I was ecstatic for the couple and thrilled to be a part of hosting this joyous occasion. This shower was a group effort between the mother of the bride and one of the bridesmaids. This rustic bridal shower was inspired by the style of her wedding with wood, lace, and lights but in a little bit of a different way to not repeat her actual wedding decor.
Since her wedding website and venue are themed with string lights we thought it would be perfect to incorporate lots of lights.  I LOVE string lights, in my book the more string lights, candles and lanterns the better. There can really never be too many, so we opted for a girls night dinner type of shower instead of the more typical brunch to take advantage of all the lights. I personally love bridal showers with lots of white, especially with this neutral rustic theme. Here's how we incorporated all these details.
The Bar Area
The bar area was adorned with many elements for this rustic bridal shower. The photo wall, bar stand, and wood logs all add different elements. Luckily we have a fire pit and was easy enough to drag some large logs over for displaying candles and lanterns. These large lanterns were actually used as centerpieces for my own wedding four years ago. I love using them for outdoor parties and perfect for this shower. Everyone loved looking at all the different photos while helping themselves to a drink.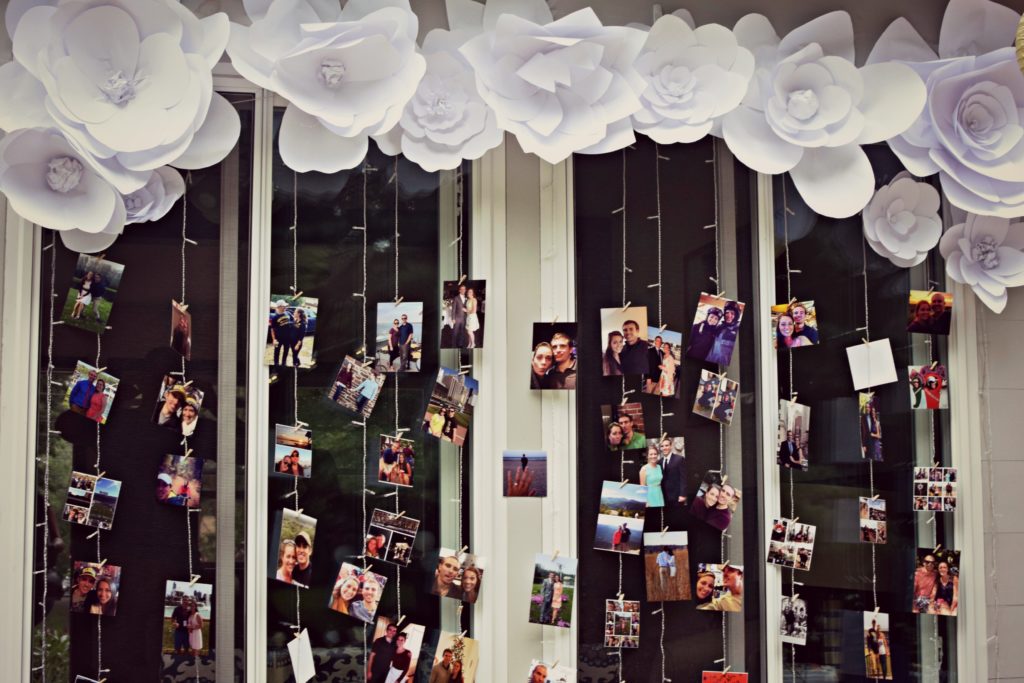 Photo Wall
We decided to incorporate many photos of the couple since they had been dating, displayed for everyone to peruse. Thankfully social media makes it easy to put together these photos without bothering the bride. I saved them to my computer and used Walmart's website to have them sent and printed in an hour to my local Walmart. The photos were hung on this string light curtain from Amazon with mini clothespins. We then made these white paper flowers from printer paper using a glue gun. There are lots of tutorials for these giant paper flowers. We did not use a template making up the shapes as we went. It was a nice way to cover the top of the light curtain and make it feel more finished.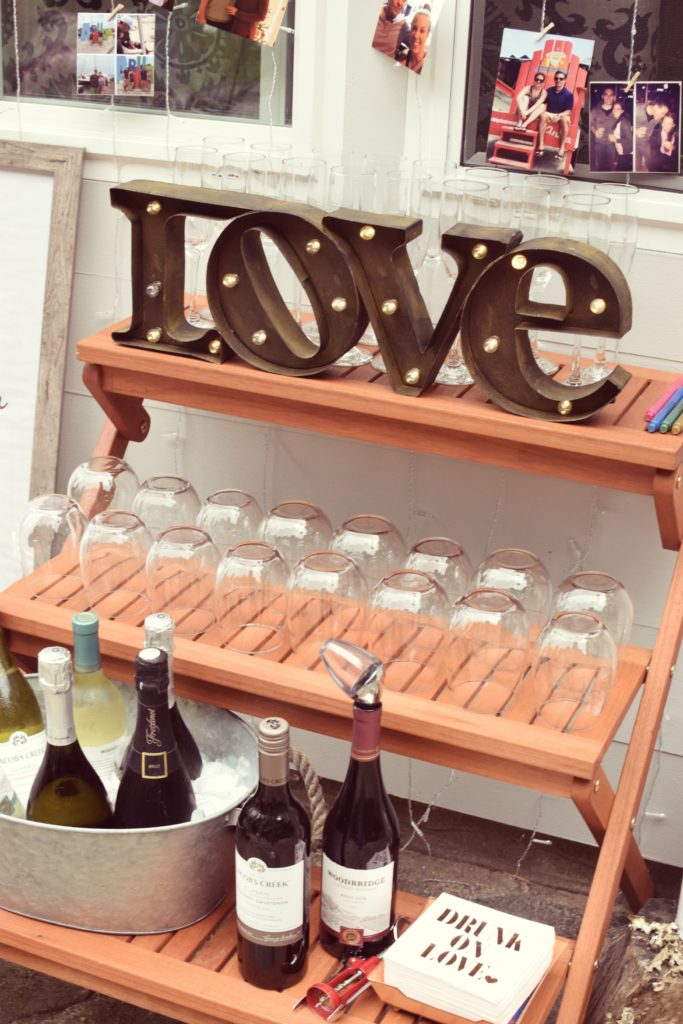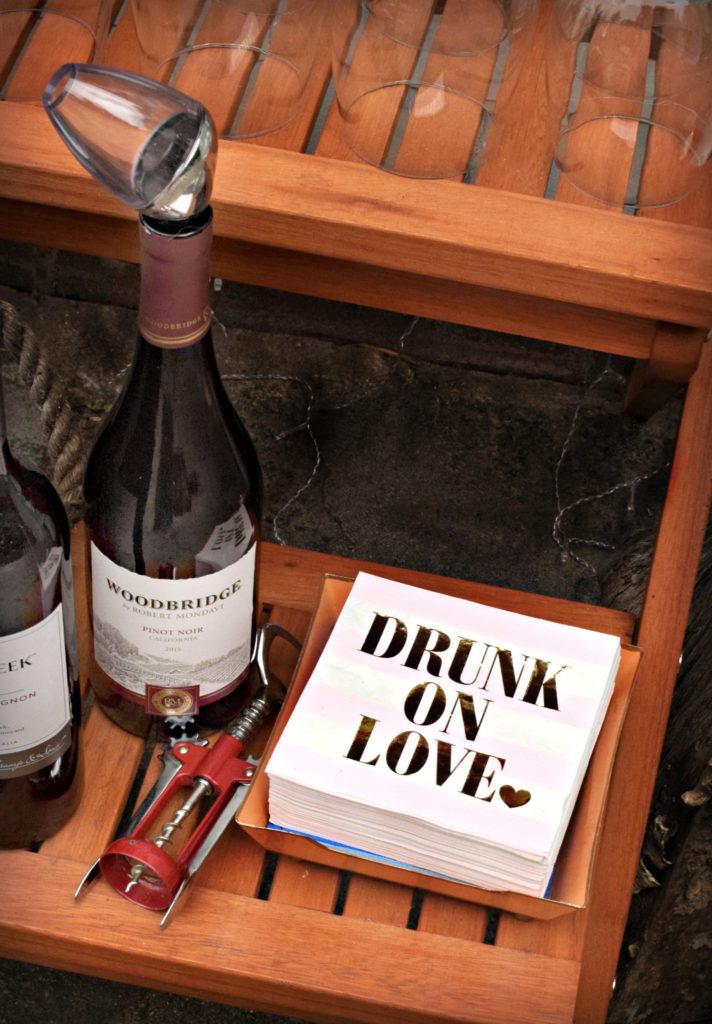 Bar Stand
I use this bar stand for all outdoor gatherings and is actually an inexpensive plant stand. It's small enough so that it's easy to move around but the tiers give plenty of space for drinks and glasses. Here the top tier holds champagne flutes, because you cannot have a bridal shower without champagne! Also, there's this wonderful rustic battery love sign that I bought on sale at Michaels craft store. The second had stemless wine glasses, and the third had napkins, an opener, and an ice bucket of wines. This makes guests able to completely help themselves throughout the party.
The Table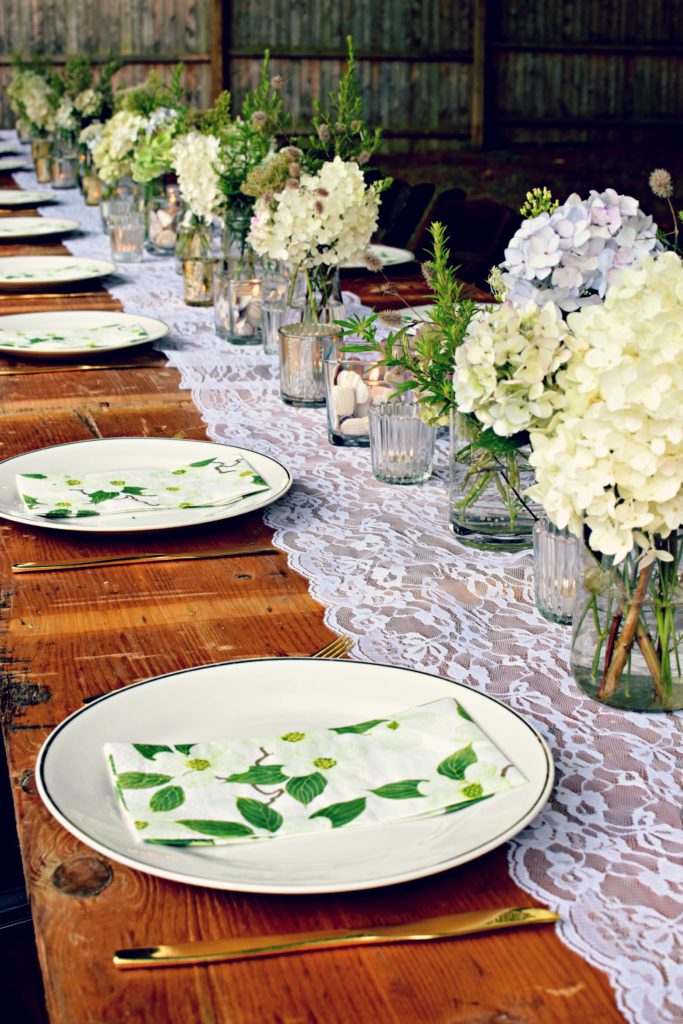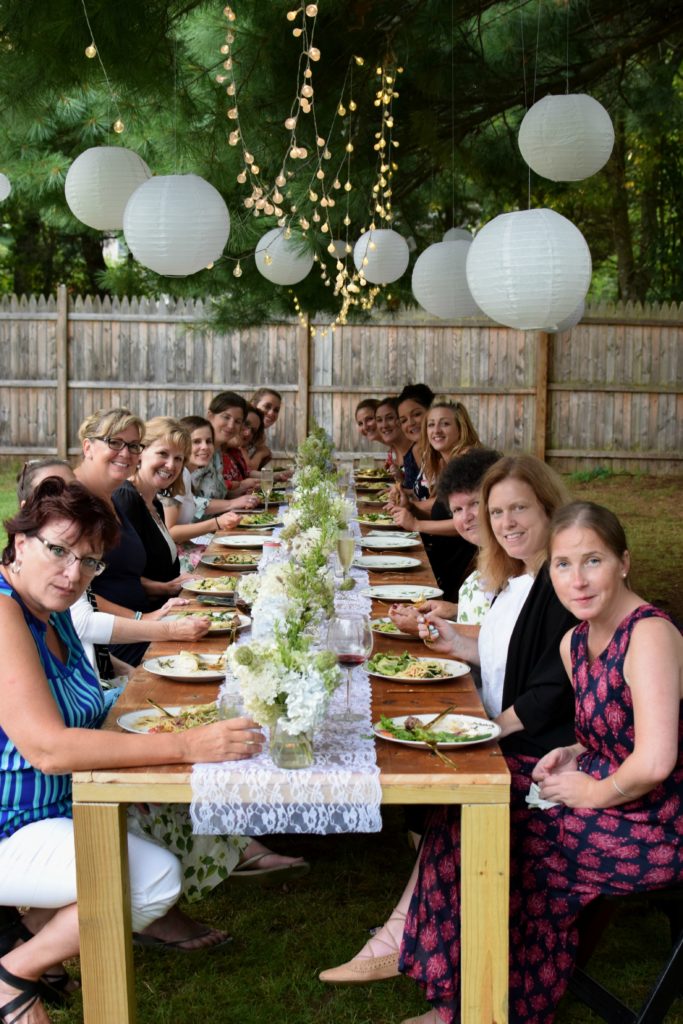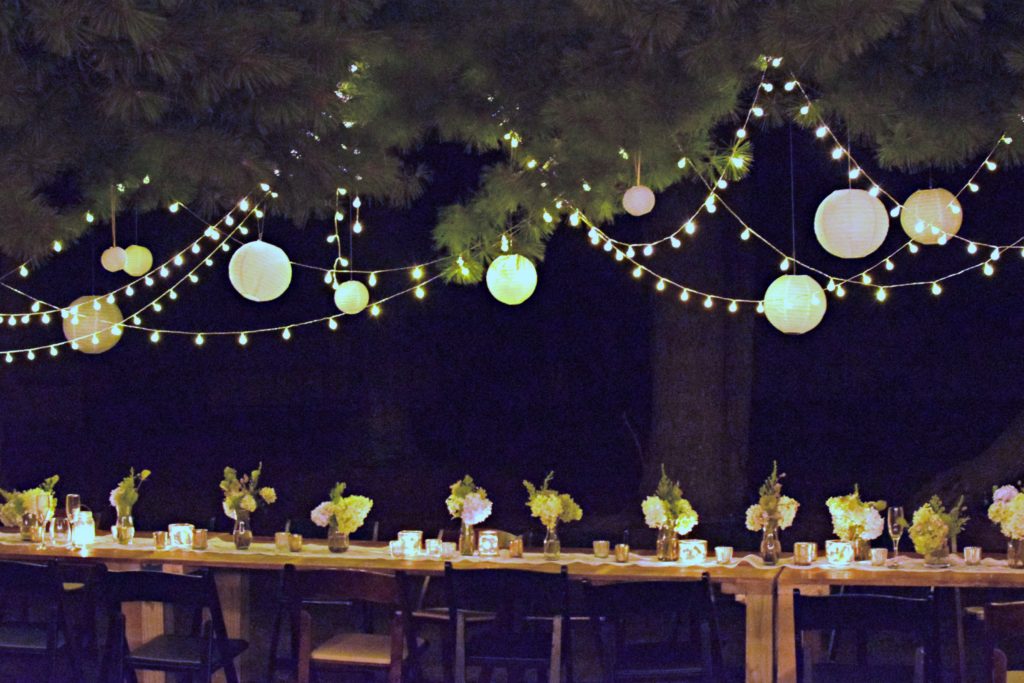 I'm lucky enough to have a  yard with these large trees, creating a great place to hang lights and lanterns. If you do not have anything to hang lights from check out my post from this 30th Birthday pop up dinner party with directions on making stands for lights. I used inexpensive LED battery string lights from Amazon so I wouldn't have to worry about an extension cord.  We then added variously sized white paper lanterns from Amazon to add more interest.
The table itself is made of recycled wood from a loft in our garage and the legs fold in for storage. For more info on making these tables check out my post for this garden party birthday.  The table was simply decorated with a white lace runner from Amazon as a base.  Then various jars and vases that were recycled or from the dollar tree. Filled with  wildflowers  like queen anne's lace and greens, and hydrangeas from my garden making all the flowers free.
Votive's filled with candles and shells from the beach of their proposal added light and a personal touch.  I wanted to use real plates and needing a larger amount.  I had white plats with a gold rim that were purchased inexpensively from Goodwill along with the gold flatware. Pretty paper napkins finished the look without any extra ironing. I do have quite a few wooden folding chairs but extra chairs were rented to seat everyone at once.
Photo Backdrop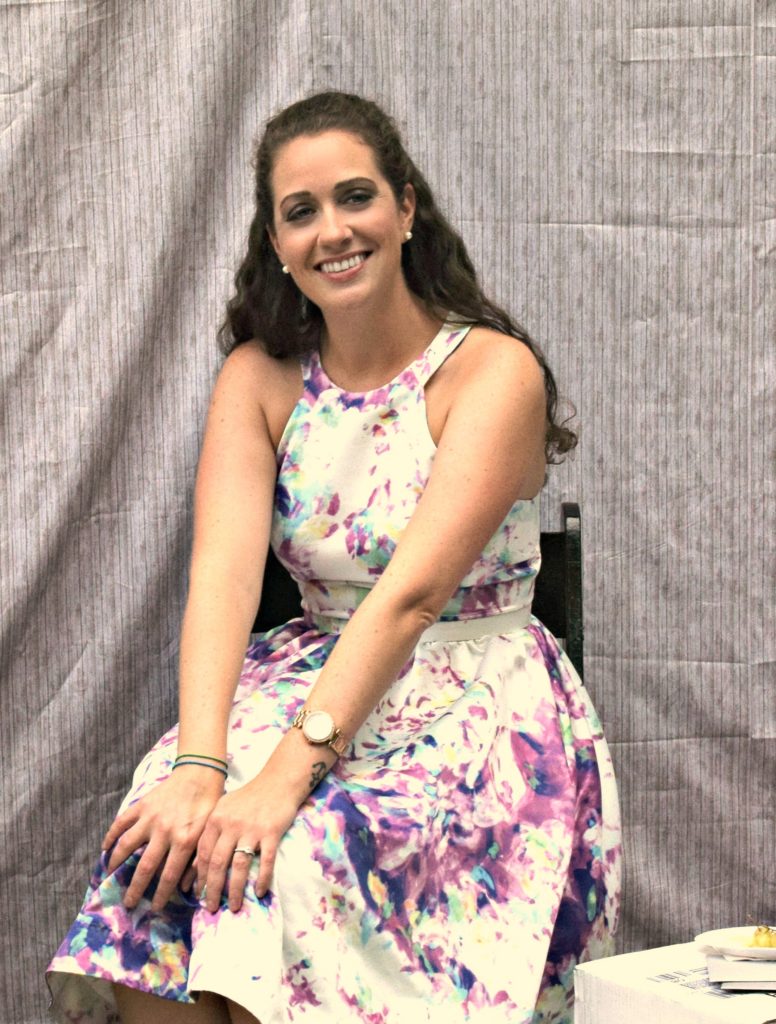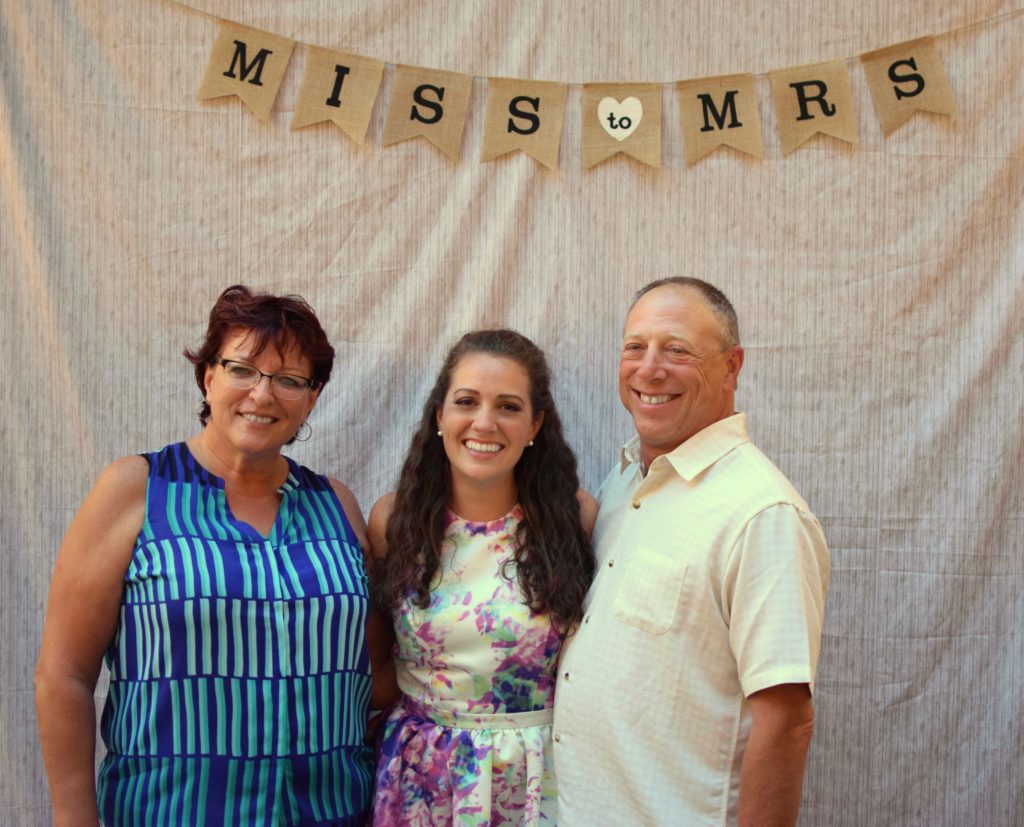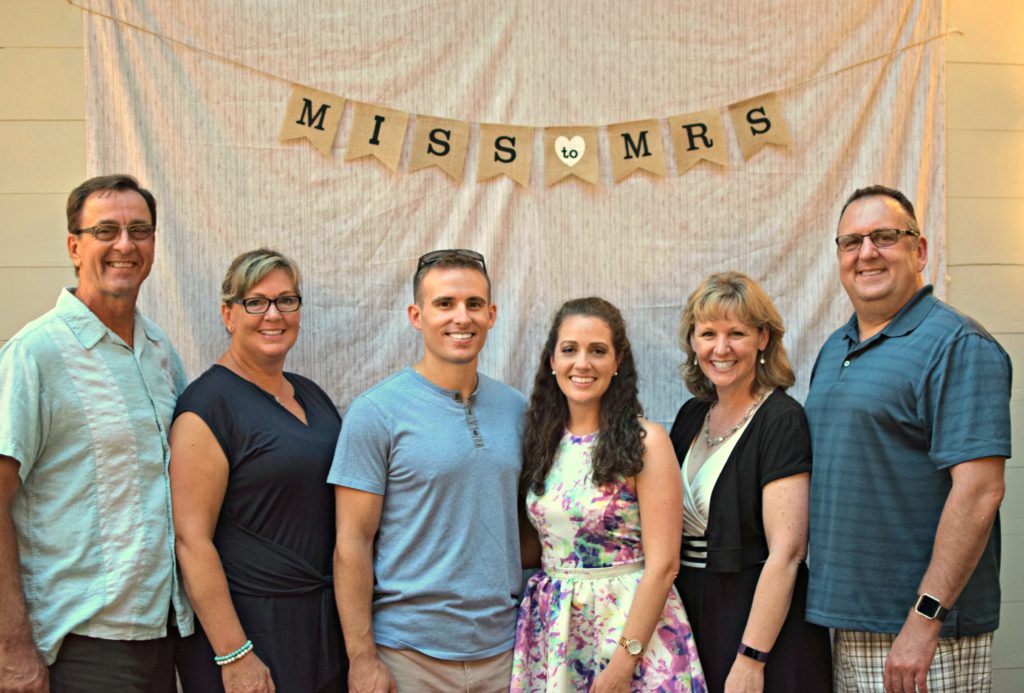 A backdrop for photos makes a wonderful uninterrupted background. It made a focal for the bride-to-be opening presents as well as guest photos for memories. Since it is a rustic bridal shower, I decided to use fabric with a print of wood grain to keep with the theme. A Miss to Mrs. banner made of burlap from Amazon finished the back drop.  When making a photo backdrop use a flat sheet or I used two panels of fabric sewn side by side. I added three loops on the top and used command hooks to hang them. You could use a curtain rod held up with command hooks as well. This allows you to place it anywhere without damaging the walls after the party.
Games and Favors with Free Printables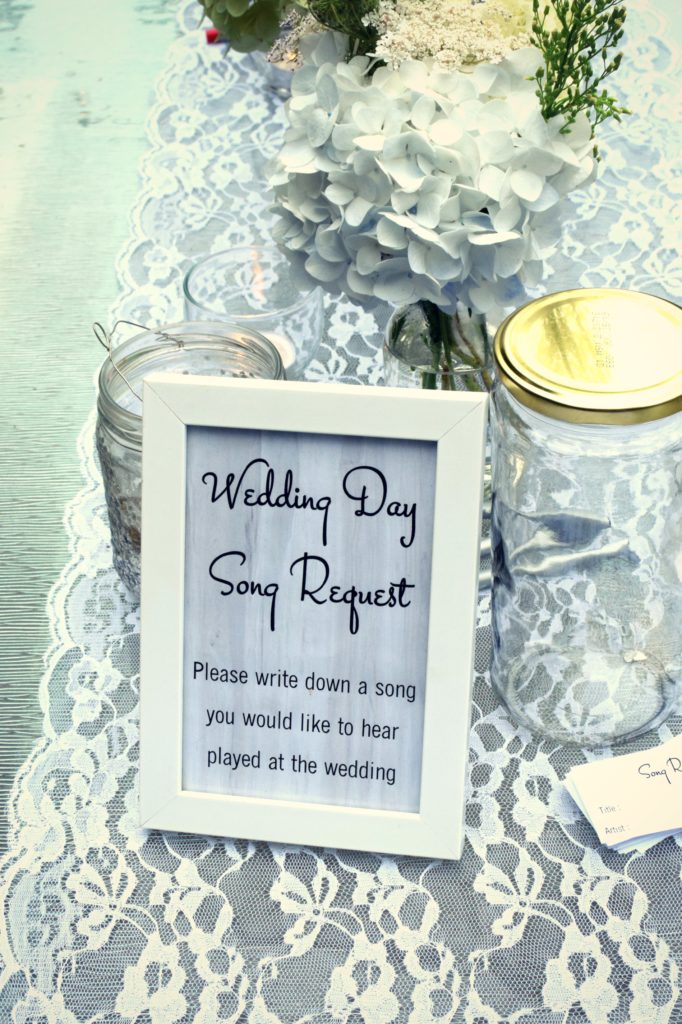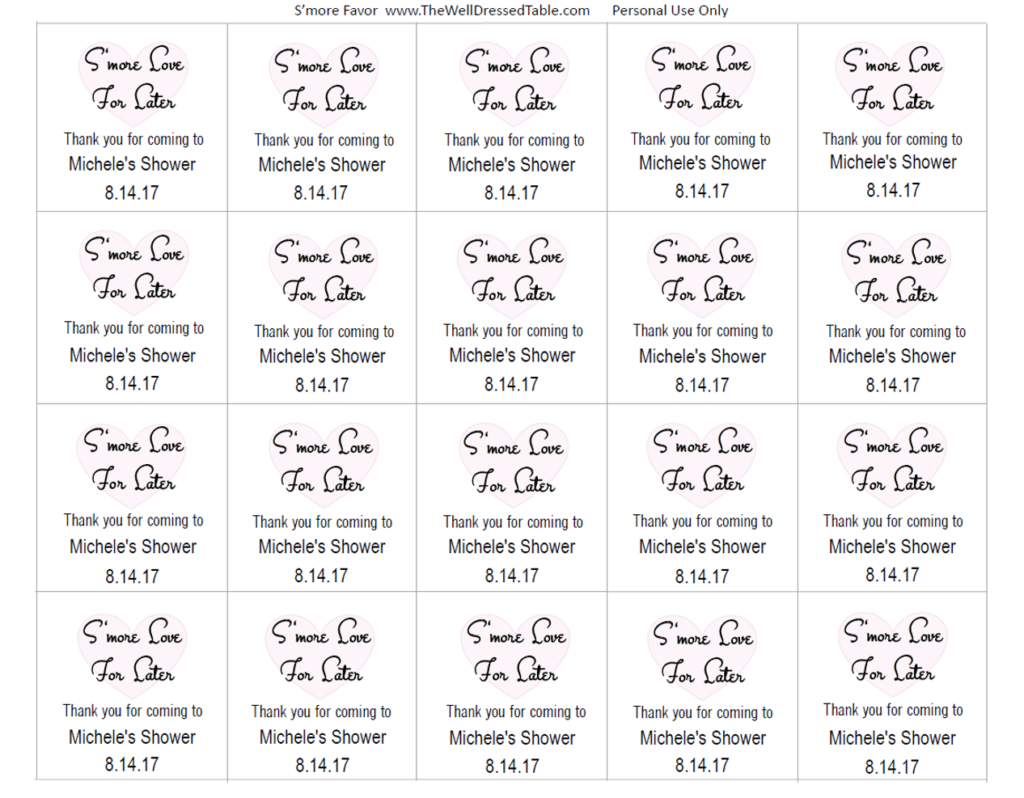 I can't believe I forgot to take a picture of the favors for you! Using small 3×3″ brown boxes from Amazon, we made little s'mores kits for guests to take home. At the shower we did have the fire pit going where guests could make s'mores during the shower as well so s'more for later fit perfectly. Inside the boxes we placed chocolate, graham crackers and marshmallows for two s'mores. Then tied it with a white ribbon and one if these tags.
These tags are for you to use and the name and date line are personalized on your computer. The PDF will have a place to click on and type in your personalization. Along with the s'more favor tags, these free printables included the activity signs we had at the shower. One was wedding day song requests and tags are included to write the song and artist. We also had a sign with a jar of Popsicle sticks from the crafts store and sharpies that asked people to write date night ideas for the newlyweds.  To get these printables please enter your email below so they can be sent to you.
I hope this gave you some ideas the next time you have a bride to celebrate! Stay tuned in the next few days for some Thanksgiving inspiration or go to themes page for ideas and more free printables.
-Ashley