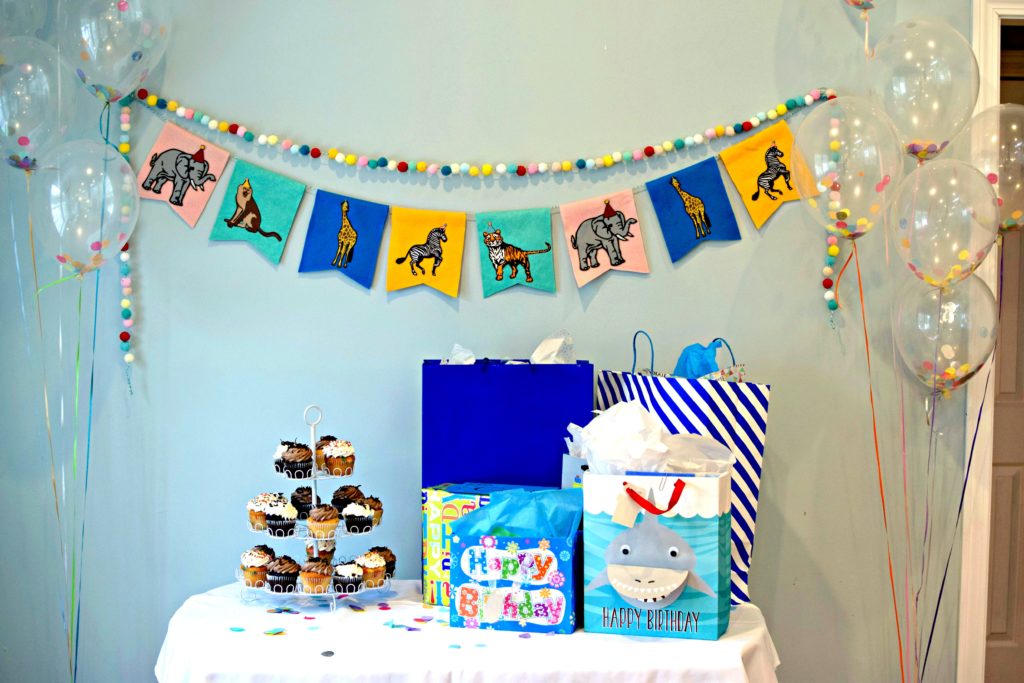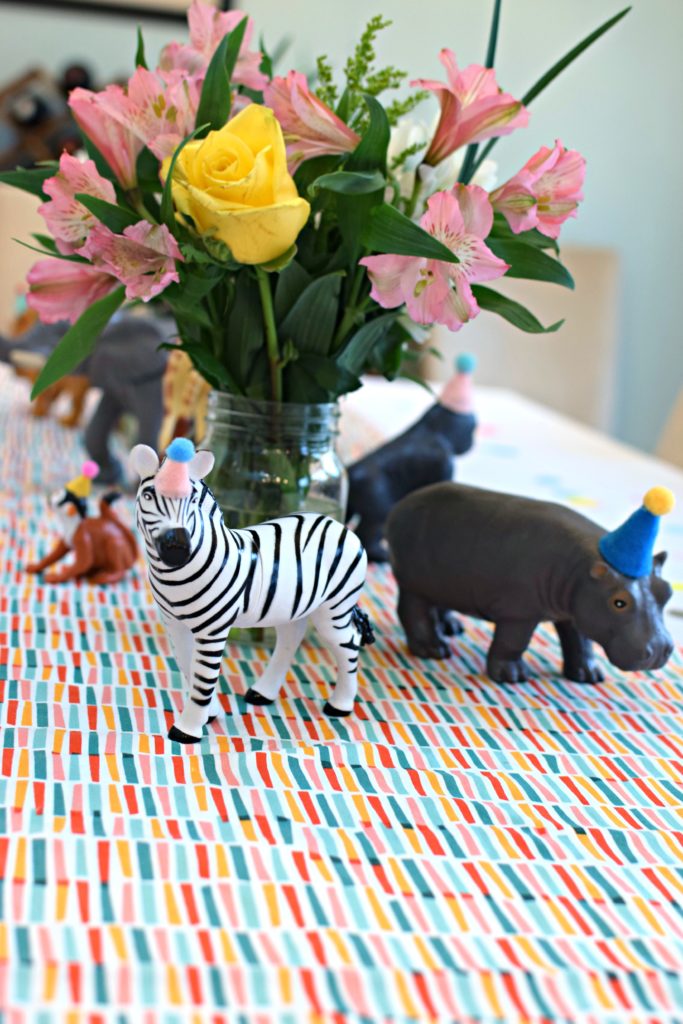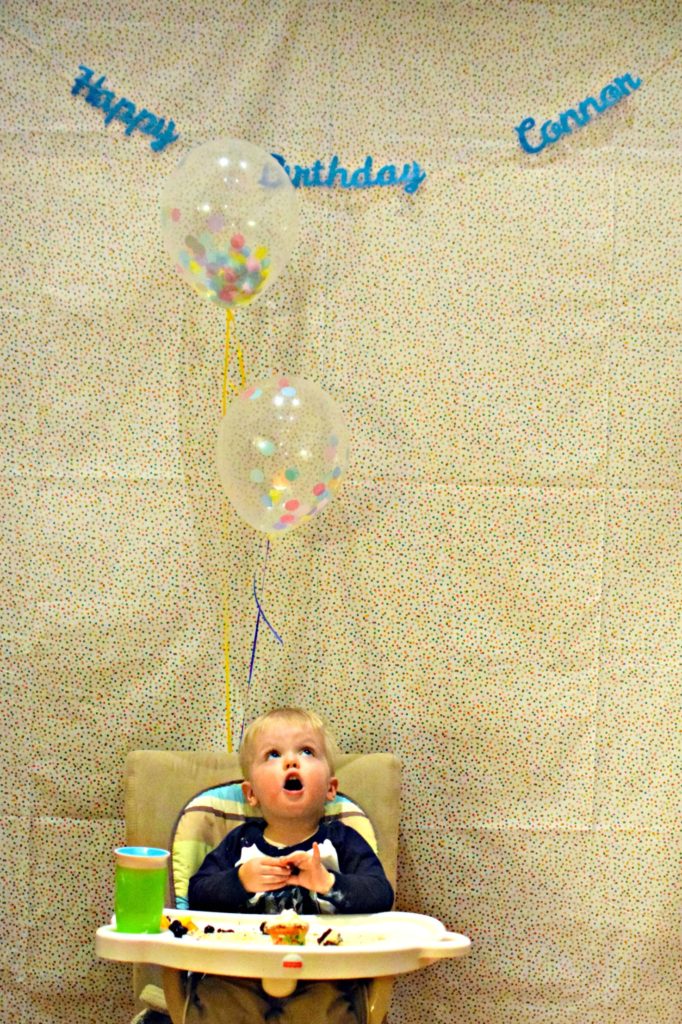 Born to Be Wild, Party Animals
I cannot believe this little guy is already two! When it came around to Connor's second birthday, of course, the first discussion was themes. He loves animals, particularly his favorite stuffed animal being a monkey. With this, his mother chose a party animal theme and I was ecstatic. I've been wanting to do a party animal theme for a while. A fun mix of safari and a traditional birthday party. You can take a look here at his adventure themed First Birthday.
The Table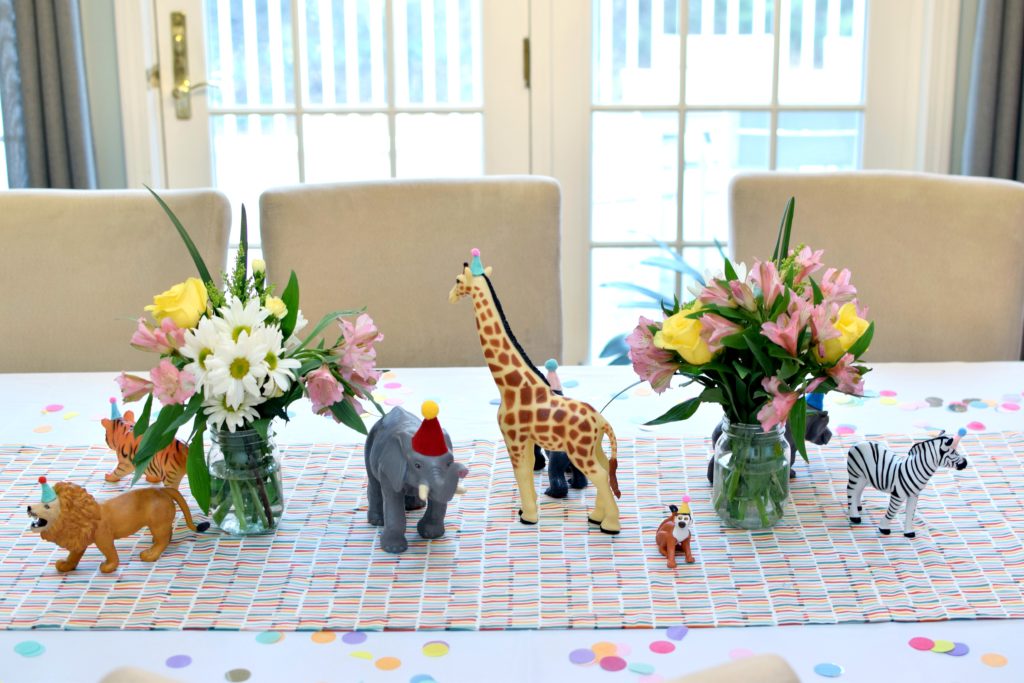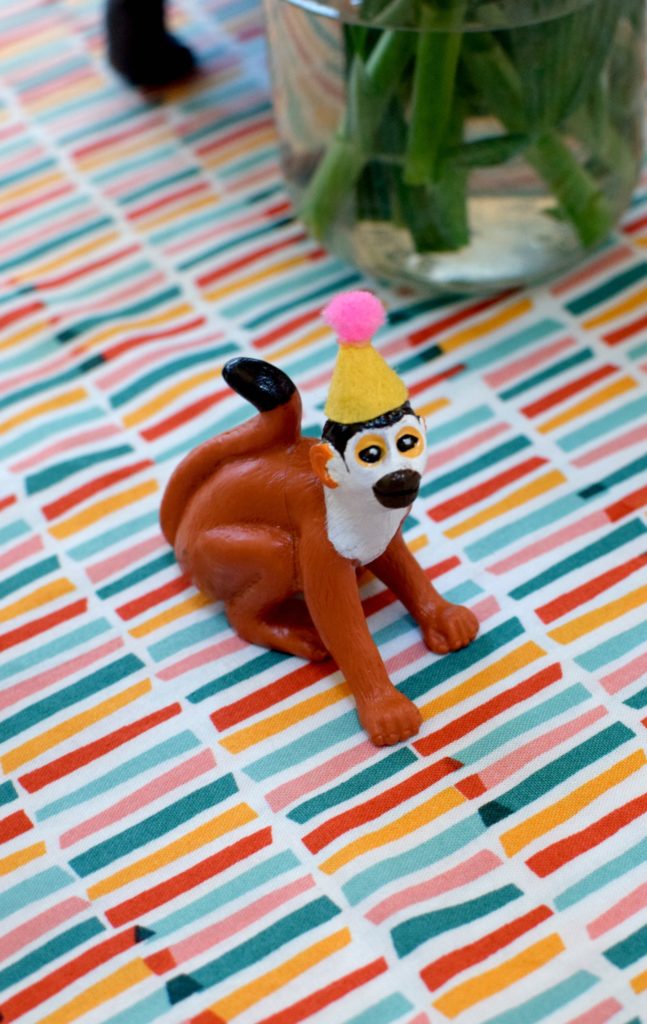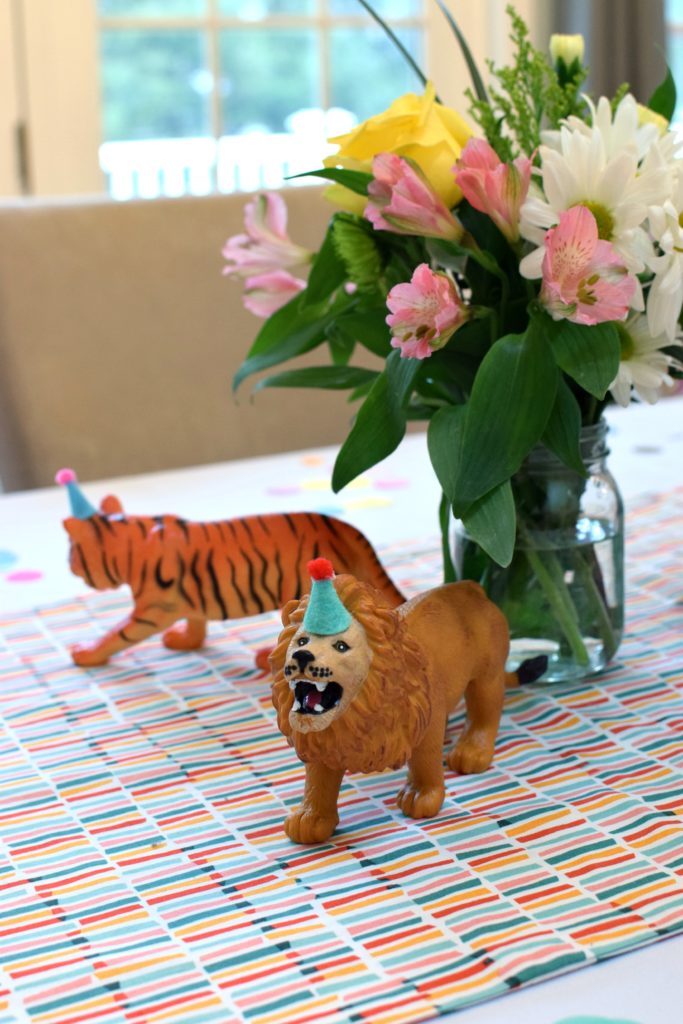 For the runner and photo backdrop, I chose a fabric made by Petit Collage, and the collection was appropriately called Party Animals. I love that it had multiple colors but wasn't rainbow and are all really cohesive and blend well together. All the colors for the hats and banner mimicked the colors from these fabrics. The jumbo-sized safari animals were purchased on Amazon and I made tiny felt hats with pom poms. To make the hats I started by cutting a half circle of felt about how tall I wanted that hat to be. If it was a wider hat his shape would work and glued in a cone with hot glue. If I needed a narrower hat I would then slowly trim the sides to look more like a pie slice and would play around until I got the right shape and size. After I made the cone I stuffed and glued in extra scraps of felt to make the hat more supported. Be sure to use the same color felt so other colors don't peak through. By stuffing the hats it also gave me more surface area to hot glue to the animals heads. To finish I glued a pom pom on top.  Besides the animals, I kept things simple with two small bouquets in coordinating colors in mason jars.
Gift and Cupcake Table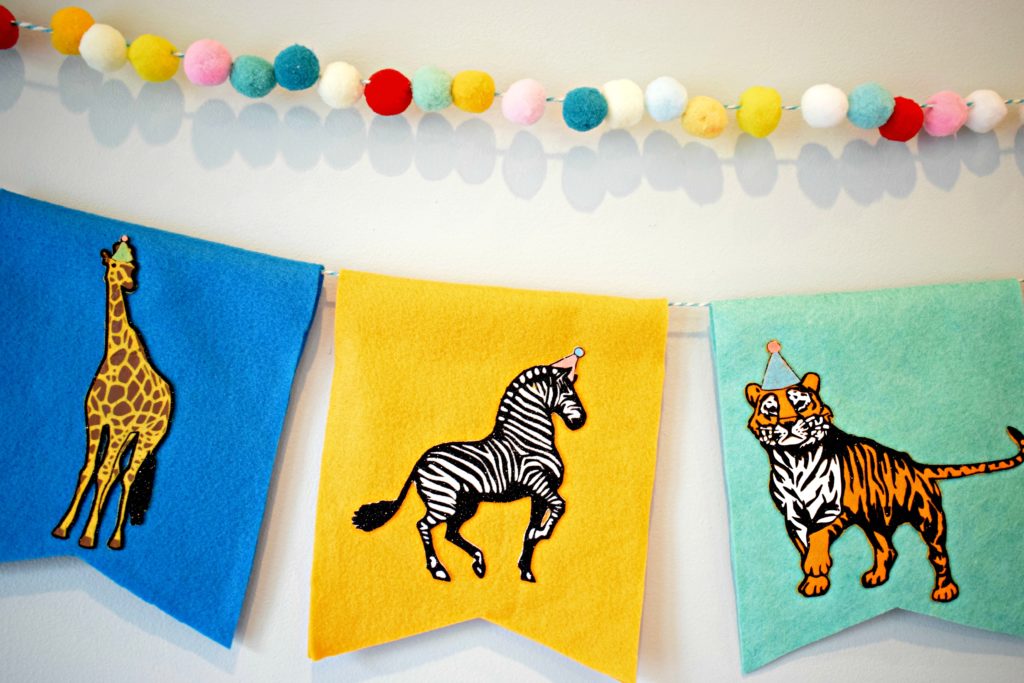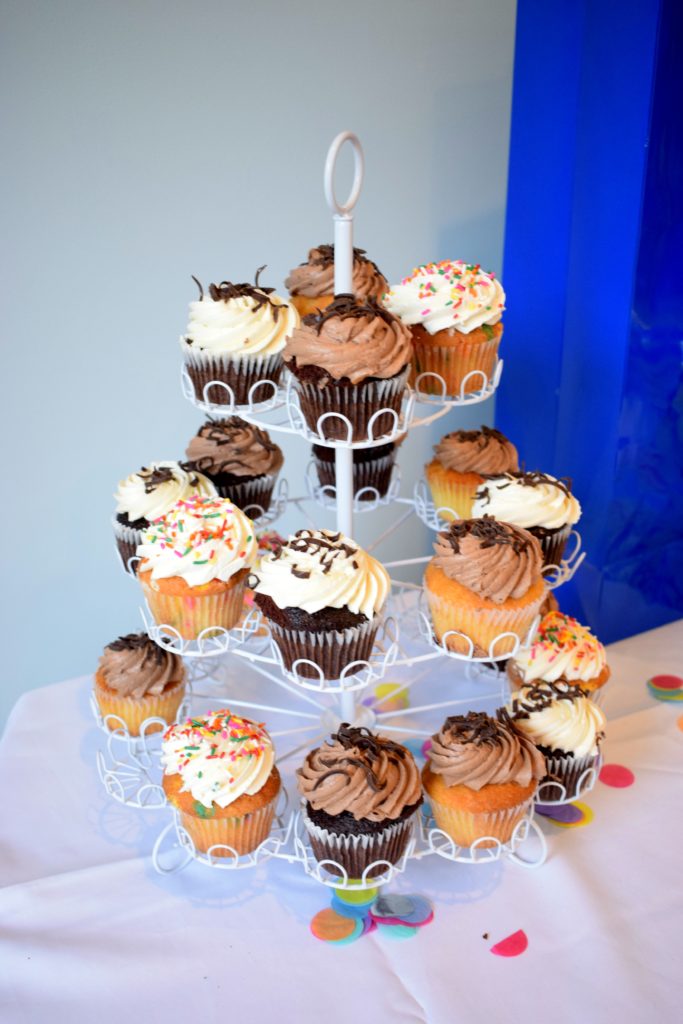 This felt banner ties the party animal theme beyond the animals on the table.  Again I used colors from the fabrics chosen for the backdrop and table runner. It took me the most time out of all the decorations but was worth it. For Christmas, I received the new Cricut Maker and thought this was the perfect time to use it. For those of you who aren't familiar with the product, it's basically an advanced cutting machine. It can cut many materials with precision based on what you create online in their design space.
Modifying free clip art I found I was able to cut a felt base shape layer in felt. Then with the Cricut cut the black glitter outline and details and other colors out of iron on vinyl and layered them onto the felt animal outline. Lastly, cut the hat out of different colored felt. I glued all the hat pieces to the animal cut out last and then glued on a folded felt banner.  I chose to fold the bunting at the top before cutting allowing the bunting to be doubled for more structure and was sure to leave room at the top without glue to string them through.
To make the garland I bought a bag of inexpensive pom poms. Then I chose colors that worked with my palette and strung them together on this blue twine with a large upholstery needle. Lastly, clear balloons filled with paper confetti adorned the sides. Our local grocery store was kind enough to assist and let us fill the clear balloons they had with the confetti right there before they inflated them.
Photo Backdrop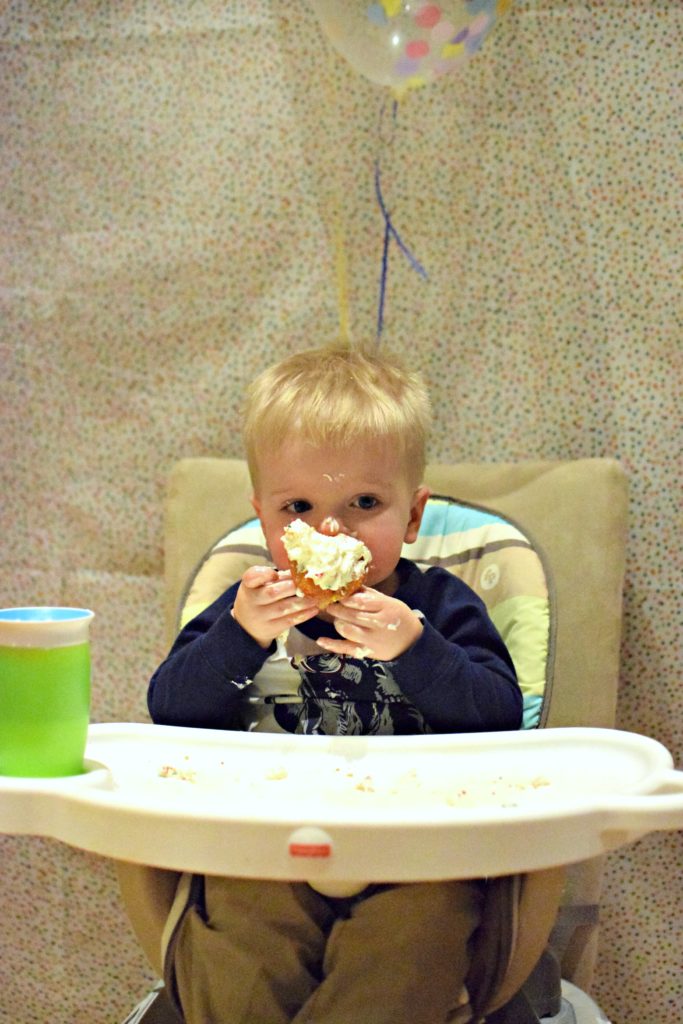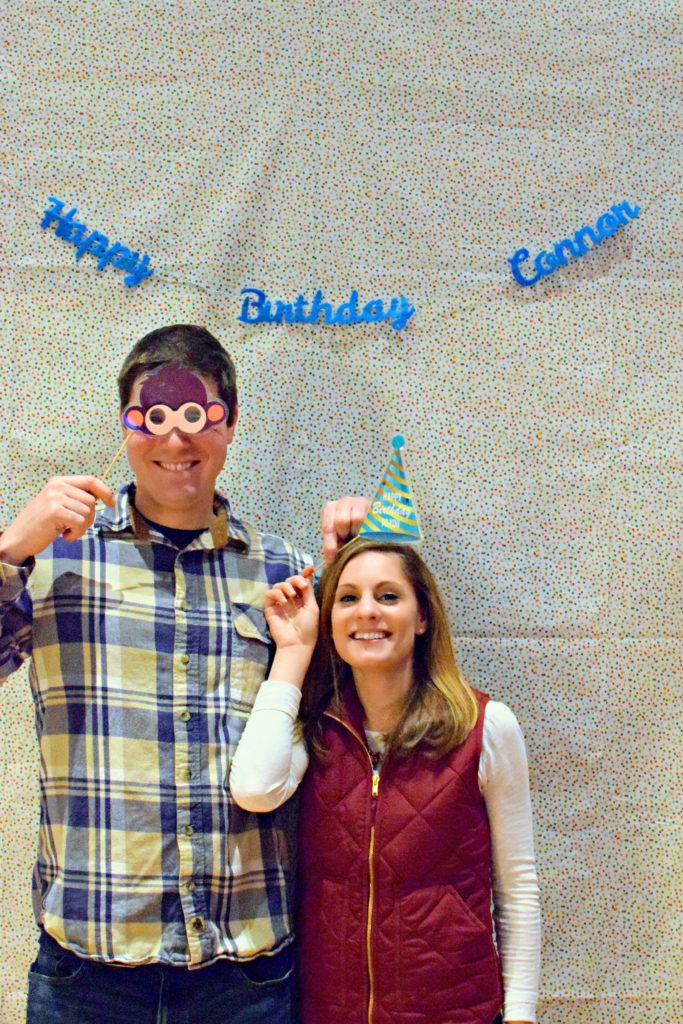 This backdrop looked just like confetti on the fabric in the same party animal collection. I once again used my Cricut to cut out the happy birthday banner. I cut two pieces of felt of the exact word and glued them together sandwiching the string. Props with festive colors and animals were for guests to use to commemorate the occasion in the party animal spirit. To make the backdrop I sewed two side by side panels of fabric that were 2.75 yards long. I then hemmed all the edges and put three loops on top with grosgrain ribbon. To hang the backdrop, I then used three large command hooks held up by the three loops, one on each end and one in the center.
Free Personalized Party Animal Invitation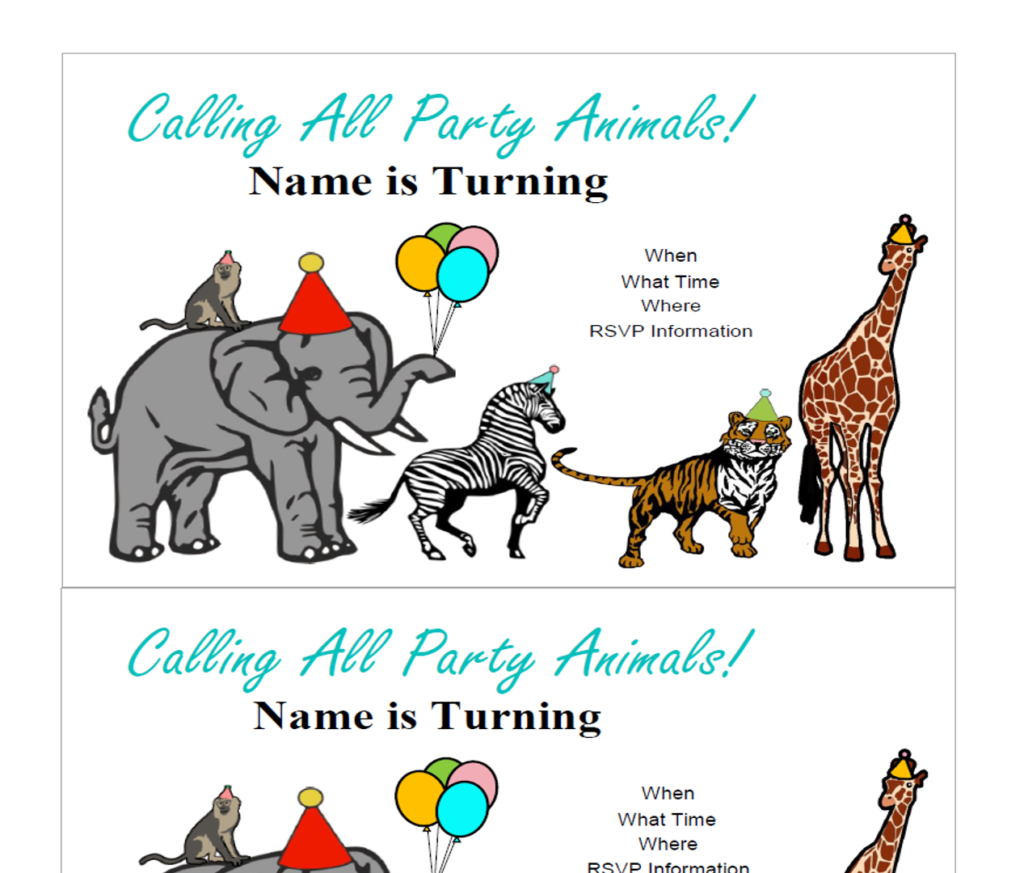 This free printable features two 5×7″ invitations that you can customize yourself with your information. You will be unable to see the fillable boxes and will need to click in the general area to see the cursor to type in your party information. Print at home or at Staples onto card stock and place into invitation envelopes that are a little larger then 5×7″. You should be able to find these envelopes at somewhere like Staples and paper supply stores. If printing at home be sure to un-click fit to page and print actual size. Once you receive the invitation you must download it to enter your information before printing.

I can't help but smile looking at the pieces for this party animal theme. It's perfect for boys and girls alike with fun engaging colors. Seeing a table of animals in party hats is sure to make everyone ready to get the party started and I hope it inspires you when you celebrate the little one in your life
-Ashley