Keep Decorations Simple with this Black and White Graduation Party Ideas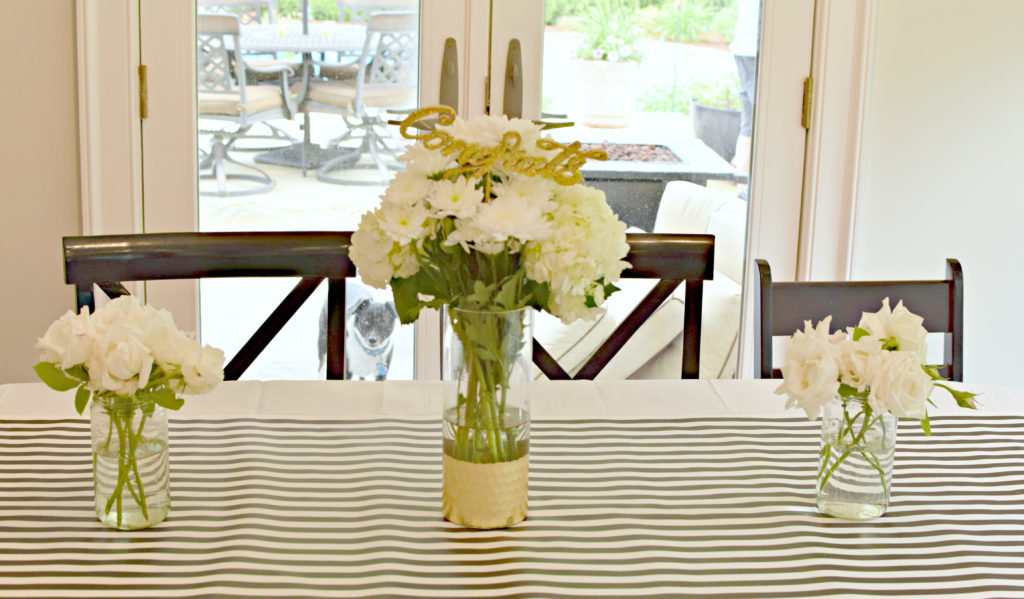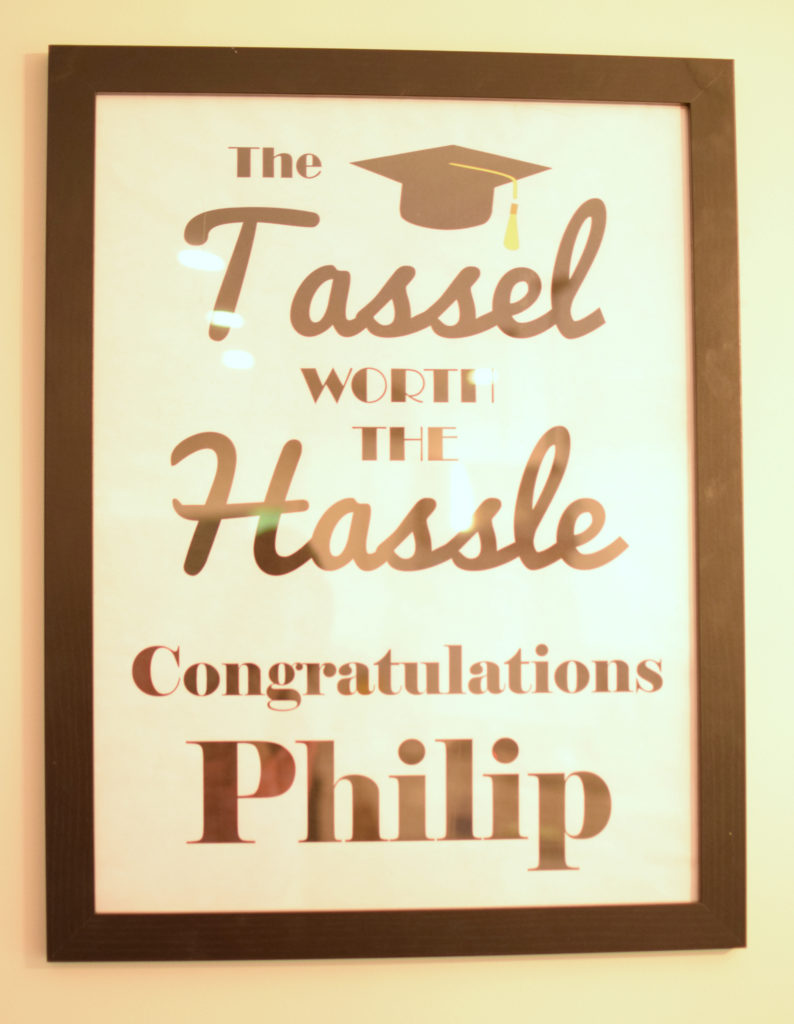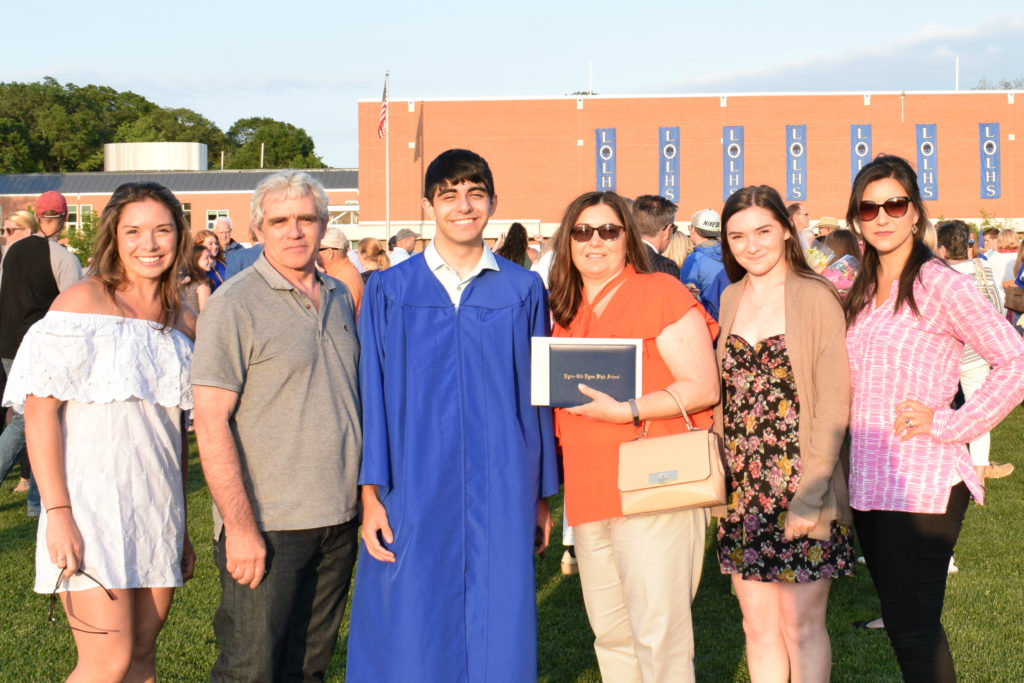 My family was happy to celebrate the High School Graduation of the youngest in our family with a Classic Black and White Graduation Party. I'm sure many of us remember the excitement of finishing
high school with the slight fear ofleaving all that is comfortable to us. Starting the next chapter into adulthood whichever route you chose, all makes this accomplishment worth celebrating.
The Drink Table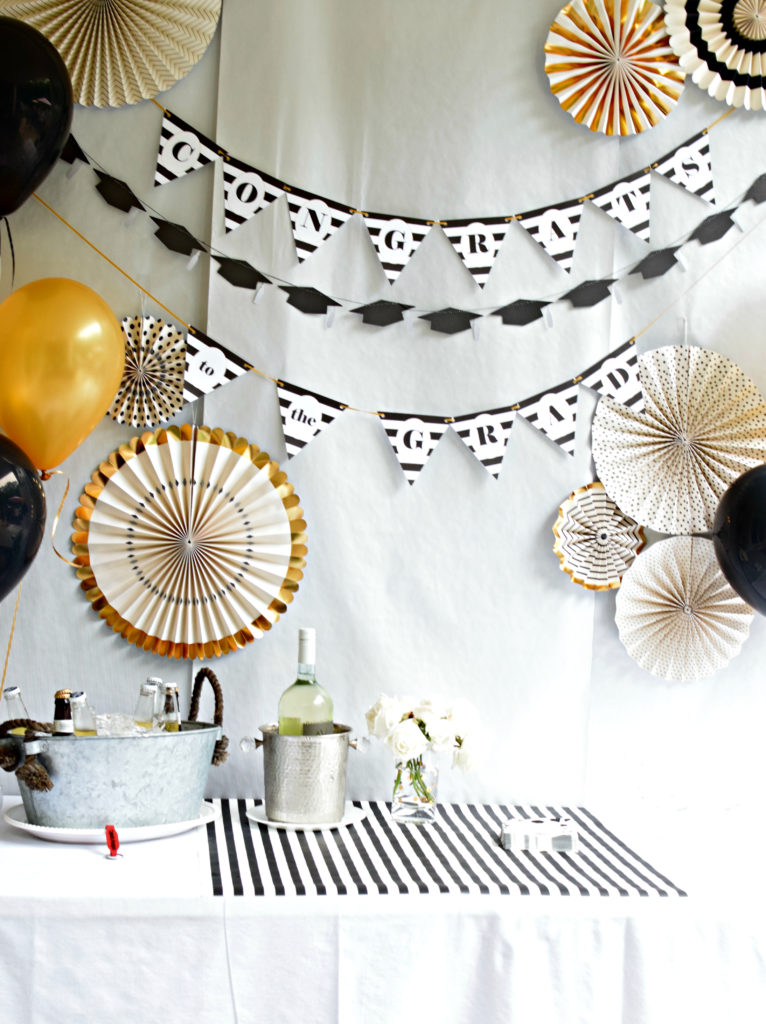 These decorations were inexpensive and easy to put together with paper products and balloons. This drink table was on the patio and had a window and  siding in the background, so I chose to cover it with three rolls of wrapping paper. I like to even leave the rolls on the bottom and roll it back up to reuse later so no waste there! I found these wonderful paper fans and graduation cap banner at homegoods and with the black and white scheme and gold touches I can also easily reuse down the road for something like new years.
This banner is a free printable that will be available at the end of this post! Grab a couple balloons from your local grocery store being sure to get them the same day so they won't deflate too early. A simple white tablecloth and black and white wrapping paper runner finish the look.
The Dining Table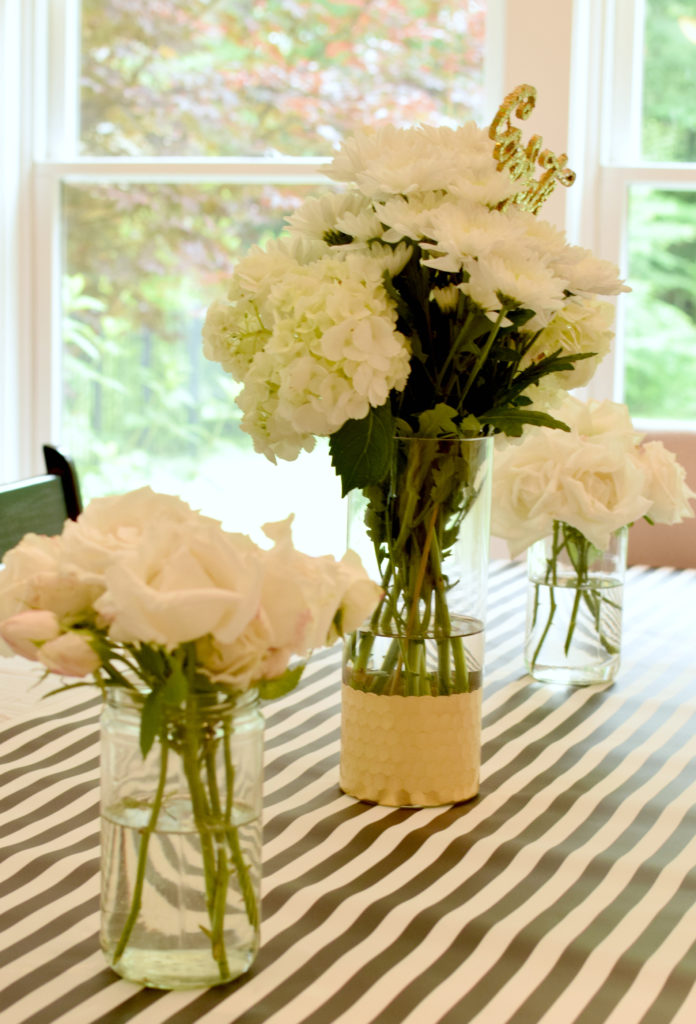 Keeping things simple makes for an elegant table but the varied heights and gold accents give the table interest. These white roses are from my garden and held in recycled jars. The tall vase holds a few store bought flowers with a gold congratulations sign I bought at the grocery store. Lastly, this table is wider so a white table cloth was placed first. Then layered my go to wrapping paper tying the theme and is easy to clean up costing only a few dollars.
Free Printables

These Free Graduation Printables include two banners. One that reads Congrats Grad as you can see in the photos I used this over the drink table. The other reads Class of with all numbers so it can be used for future grads as well. The Last is a large print that you can add the name of your grad. I suggest printing this 18×24″ at Staples as a colored engineer print for only a few dollars.
Congratulations to all the graduates out there and have fun celebrating your great achievement!
-Ashley